100% USDA Streamline Assist Refinance
Lower Your Interest Rate & Mortgage Insurance Premium For A New Low Payment.
USDA Streamline Assist Refinance
What Is A USDA Streamline Refinance?
The USDA Streamline Assist refinance is for clients who already have an existing USDA Home Loan. If you're currently on an FHA, VA, Conventional, or Private Mortgage Loan, you'll be unable to refinance into a USDA loan.
If you currently have a USDA home loan that closed prior to October 1st, 2016, then, you are most likely paying a higher monthly mortgage insurance premium of .500% and will be certain to save money before we look at reducing your interest rate.
The USDA lowered their annual mortgage insurance premium from .500% to .350% annually on October 1, 2016, making this program the most sought after refinancing program of 2017. At the same time, the USDA lowered the upfront guarantee fee from 2.750% to 1.00%, quite a drastic savings for homeowners.
Top 6 Reasons To Apply For A USDA Streamline Refi.
Lower your interest rate, mortgage insurance premium, and total payment FAST. The USDA will allow you to refinance if your savings is greater than $50.00 per month, but we want to save you more!

Finance up to 100% of your home's value. The USDA will allow you to refinance even if you closed at a much higher rate a month ago, there is no seasoning requirement.

NO APPRAISAL! That's right, no meeting for appointments and hoping the value comes in, you already have a USDA loan, and therefore you qualify to improve your loan.

NO INCOME DOCUMENTS! Employment will be verified verbally before closing with no need for tax returns, W2s or further income documents.

NO SCORE REQUIREMENT! While most USDA programs require a 600 or higher credit score, this program has no score requirement, it's all based off saving you money as long as you have been making on time payments to your existing lender.

Skip 2 payments and get your current escrow back. When timed properly we can help you receive a little breathing time before your new loan payment is made. You can take extra cash from these skipped payments to pay down debt, prepay your mortgage loan or use however you see fit.
Apply Now For Your Streamline Assist Refinance Loan.
The USDA Streamline Refi is not for those seeking cash-out from the equity in their property. This loan is meant to be rather easy to qualify for and can be closed quickly, many instances in a few short weeks, this is because of your prior USDA loan approval.
When lenders have more lenient requirements their speed of underwriting and request for documentation becomes streamlined. Hence, the name of the program being called the "USDA Streamline Assist Refinance."
Don't Hesitate To Lower Your Rate & Drop MI Through A USDA Streamline Refi!
There are several strong advantages when considering a streamline refinance. While many may think the cost and hassle may not be worth the effort, we assure you it's a painless process. The main reason is simple, rates are low, and you certainly have started to see them go up.
The longer you wait, the less you'll save!
There is no required appraisal, no Re-Cert of USDA Eligibility, no credit score requirements, only verbal verification for employment, lower mortgage insurance premiums, no out-of-pocket costs, and you can skip up to 2 payments before your new loan starts. The advantages far outweigh the negatives.
Compare these benefits listed above to your original USDA loan, you will quickly realize that a USDA Refinance is designed to save our rural homeowners money, interest, and reduce the time to pay-off the loan. It's also important to say, there is no other loan like it on the market for rural property and manufactured homes in the country.
To avoid out-of-pocket costs, homeowners can choose to roll the closing costs and fees into the balance of the loan. There are many instances where the lender may allow a credit towards closing costs should your time in the existing home loan be less than 1 year.
Our Senior USDA Bankers work directly with you to ascertain if the reduction in your interest rate will give you the true benefit of proceeding with a refinance, the loan must save you a minimum of $50.00 per month, but with these new mortgage insurance reductions, you may be eligible to reduce much more than this. Apply Now For Your Streamline Assist Refinance Loan.
The borrower is not allowed to receive any cash back, we explained this above, so if you do require cash-back from your property, reach out so we can create a plan and rate that meets your needs. Cash-out properties will need an appraisal and therefore does not qualify for a USDA Streamline Refi, so we will need to look at alternative programs for you. Don't worry, we have them!!!
How Much Will A USDA Streamline Refi Reduce Save Me Monthly?
That is a fantastic question because there are so many lenders that aren't authorized or qualified to offer USDA Rural Home Loans, you must make sure the lender you choose is approved by the USDA. Happily for us, USDA Nationwide is an approved USDA Rural Home Lender in all 50 states.
Today's USDA interest rates are at the most competitive levels they've been and may not last as long as we hope, as the economy improves, rates begin to rise as you have already seen. Yet with a reduction of just a half of a percent, a borrower could potentially generate tens of thousands in savings over the life of a loan. The larger the loan amount the greater the savings of interest over the life of your loan.
Imagine, if your interest rate is north of 4.50%, at today's rates, you should be seeing a considerable reduction in interest and payment due to the lowered monthly USDA mortgage insurance premiums and a reduction in your interest rate.
Where you put the monthly savings in your payment is entirely up to you, put it towards your mortgage to pay off sooner or make extra payments on higher interest credit card debt, whichever path you choose, we can think of no one who wants to pay more than they should for their loan, so call us to see how much we can save you.
Why Choose USDA Nationwide Rural Home Loans Over The Other Lenders?
The USDA Loan Banking experts at USDA Nationwide have over 18 years of experience working with Veterans across all 50 states and in the rural home loan market. In fact, we are a rural bank operating in multiple states, and ss a direct banker, we underwrite all loans in-house. This gives us the ability to move faster and make exceptions that many larger banks cannot. This is also why some of the largest USDA Lenders across the country refer clients to USDA Nationwide every single month.
We are here 7 days a week to serve our clients, knowing that each of you operates on a different time schedule and set of needs. We provide you with your bankers' direct cell phone number in case issues arise, and we put our clients and excellent customer service at the very top of our mission for you.
Experienced USDA Direct Bankers Help Make The Process A Breeze.
While the Streamline Refinance is meant to be a smooth process, it shouldn't mean you get passed around to many different people during this process. Our customer service, pricing, and care for our veterans are what makes us truly unique, once you connect with your Senior USDA Banker, you will not be passed off down the assembly line. It happen's all too often where the conversation you have with one person is not transferred to another, this creates delays and confusion.
We believe in keeping you with the very first banker completely through the process. If you are ready to get started on your Streamline USDA Interest Rate Reduction Refinance Loan today, please call us directly, or complete our online application form and we will get back to you upon our first available time slot with your new Senior USDA Banker from USDA Nationwide.
5 Star USDA Lender Reviews That WOW!
"Richie, OK... so you've officially done something I've never seen in 22+ years selling real estate. Closed a Loan on 224 Acres, with a Manufactured Home. CONGRATULATIONS! and THANK YOU!!! Admittedly, I was skeptical (more like pessimistic) when James told me you were going to get this Loan completed. And I had many doubts along the way, because I'd seen so many Lenders fall flat on their faces, just before the Closing. BUT... You got the Job DONE! Occasionally, I find someone out there who has done an Outstanding Job, helping my Clients... and You are one of these! I'm now officially a FAN of You and Your Work. I would be honored to promote you and your services to other Agents within our company, and I intend to do so. I will call you when I've caught up on my work a bit... and learn more about how I can do my job better on the next VA transaction." ~ Tom K. Licensed Realtor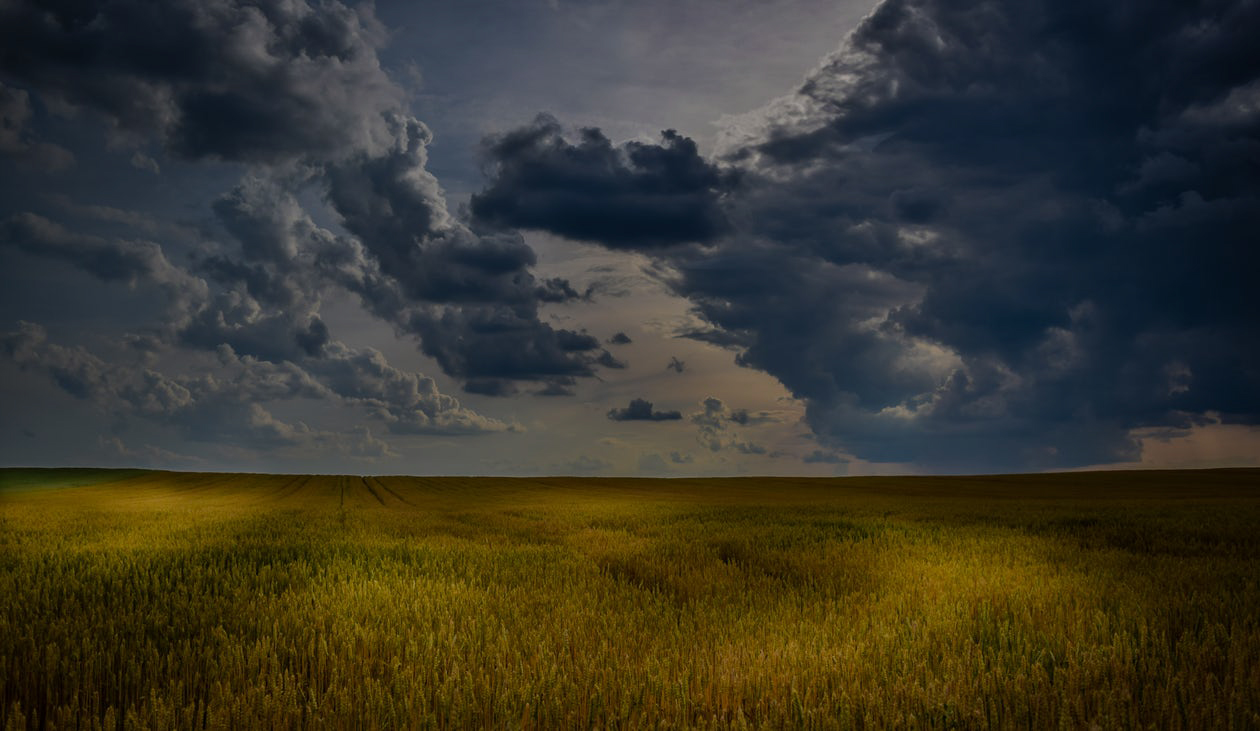 How much Do You Qualify For?
We Work Hard To Obtain Your Dream Loan, For Your Dream Home!
We have over 20 years experience helping clients get the best low rate, fixed mortgage possible. We promise to never spam you, sell your information, bombard you with robo-calls, or provide anything but a clear, transparent conversation, from start to close! It all begins here, start now!
TOUGH LOANS DON'T SCARE US
USDA Construction, Purchase, & Refinance Home Loans In All 50 States. Large Acreage & Manufactured Property Eligible.
We are proud to present hard working bankers that roll up their sleeves to deliver amazing solutions. With USDA rural loan rograms even available to those whom have been turned down by other banks, or need a focused banker ready to listen and fight for your loan. Put us to work for you, we're ready!